Celebrating the 4th of July in the USA is an incredible experience that should be on your bucket list! Here you will find all the information you need to make the most of your 4th of July weekend in a proper, American way!
Happy Independence Day!
July 4th is a wonderful time to enjoy a long weekend filled with incredible food, drinks, sunshine, music, fireworks, bonfires, friends, and family. These elements make it the perfect day (or weekend!) to enjoy time with your loved ones and celebrate!
In the USA, the 4th of July is not just another day of the year, as a matter of fact, it's actually America's birthday! In 1776, 13 colonies claimed their independence from England, and through their courageous actions, they earned their freedom and eventually founded what would one day become the United States of America.
But what are some of the most popular July 4th traditions?
Attend a parade
As the most anticipated event of the year, the 4th of July is characterized by the elaborate and fun-filled parades that take place simultaneously in cities across America. Each city has its own version of the parade but the most incredible ones to attend are in Miami, Los Angeles, New York, and of course, Washington DC! Whether you're able to attend one of the most famous parades or only a local one, it's definitely a must to tick off your list for a traditional American 4th of July!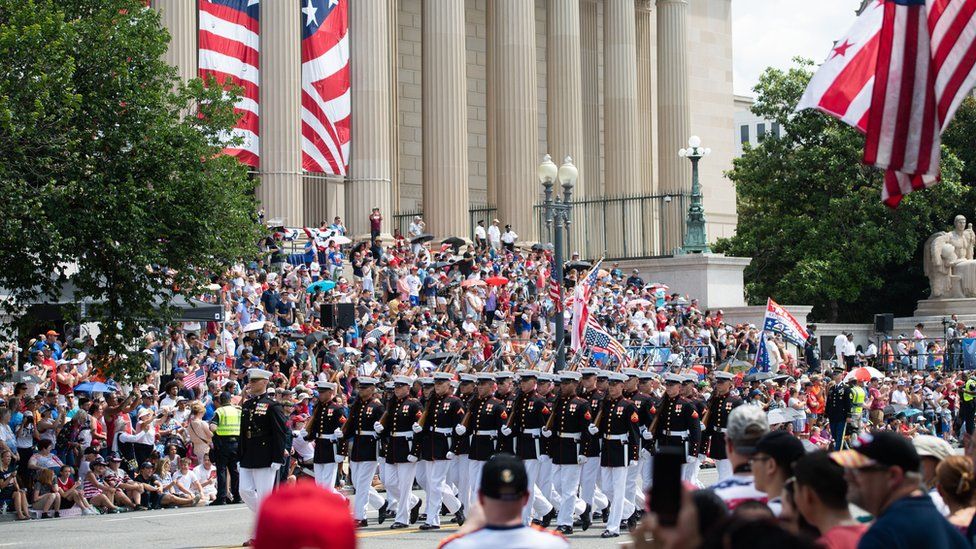 Hang an American flag
During the 4th of July celebrations, the country is dressed in red, blue stripes, and white stars all weekend long! It is a significant moment for the country, as they take the time to remember everything the USA stands for. If you are looking to purchase your own American flag, we recommend you do it prior to the weekend so you don't miss your chance! American patriotism is at an all-time high during the celebrations, meaning it's the perfect moment to educate younger generations and those around you about the history that lead up to Independence Day.
Wear USA colors all day!
Isn't it fun to dress up? This is the perfect opportunity to create lifelong memories and participate in the 4th of July celebrations! From colonial outfits to blatantly American t-shirts, everyone shows their support and dresses up. You'll find plenty of festive red, blue and white items across the country!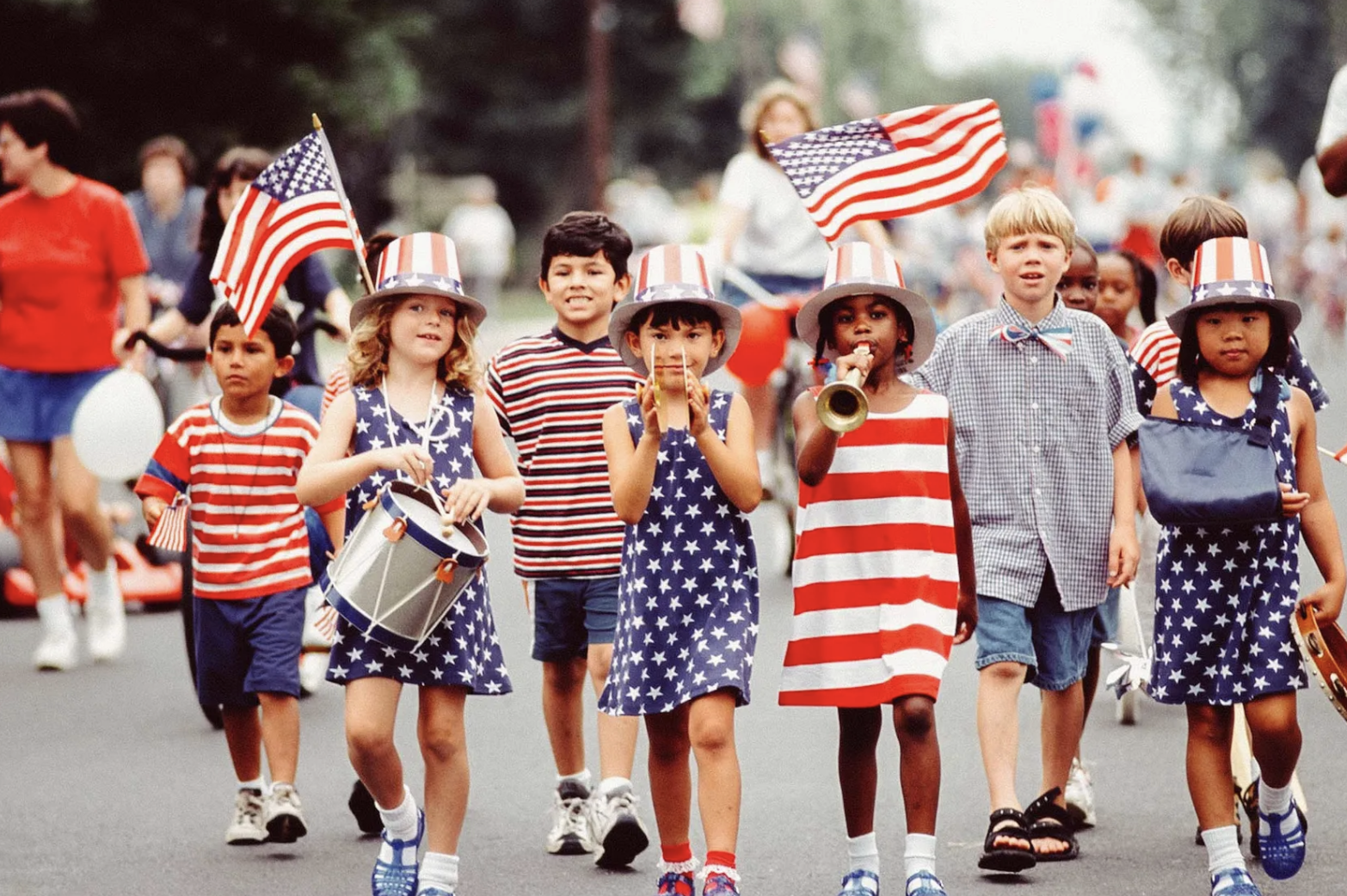 Attend a block party
The classic American way to party on the 4th of July is going all out with a BBQ! Each family in the neighborhood serves different dishes to create a combined 4th of July street party! This will be a chance to meet new people and celebrate Independence Day with your community no matter where you are!
Don't miss out on the firework shows!
Fireworks are the biggest and most well-known event on the 4th of July! Every single community, town, and the city will put on their own firework show, and to be honest, they're hard to miss! Additionally, they are all completely free and can be enjoyed from the comfort of your home, though most people prefer to go to historic landmarks, hotels, or restaurants with a view to watch the fireworks go off. Get out and enjoy one of the best 4th of July moments by witnessing some of the most beautiful firework shows in the world!

If you want to have the chance to experience this magical event, all you have to do is to embark on the United States! Find out how Placement International can help you get there by taking your career to the next level! With unique job opportunities in the world of hospitality, you can find a job in a luxury hotel or a Michelin-starred restaurant across the world! Simply create a profile on the Placement International website or send your resume to info@placement-int.com.