For those wanting a look at the best chefs around the world, we created an infographic featuring some of the Masters of Culinary Arts and the masterpieces they are known for.
Never-ending hours, round-the-clock pressure, constantly changing industry... These are only some of the everyday companions of a chef. Being a chef or a head cook is not an easy task, yet the employment of them is projected to grow 10% from 2016 to 2026, faster than the average for all occupations. This not only shows a growing demand of such specialists, but also illustrates that despite many downsides of the profession, Culinary Arts is still a popular choice to study.
It might be the love for food, the mystery of the profession, or maybe the fame and respect best chefs have. Don't forget their sacrifices though - in such a hierarchical place as a kitchen, it takes a lot to become a chef. Let alone a world-renowned chef. With that many chefs all around the world, you need to be spectacular in order to stand out, which is why most of the chefs have their own piece of art - a signature dish which made them famous.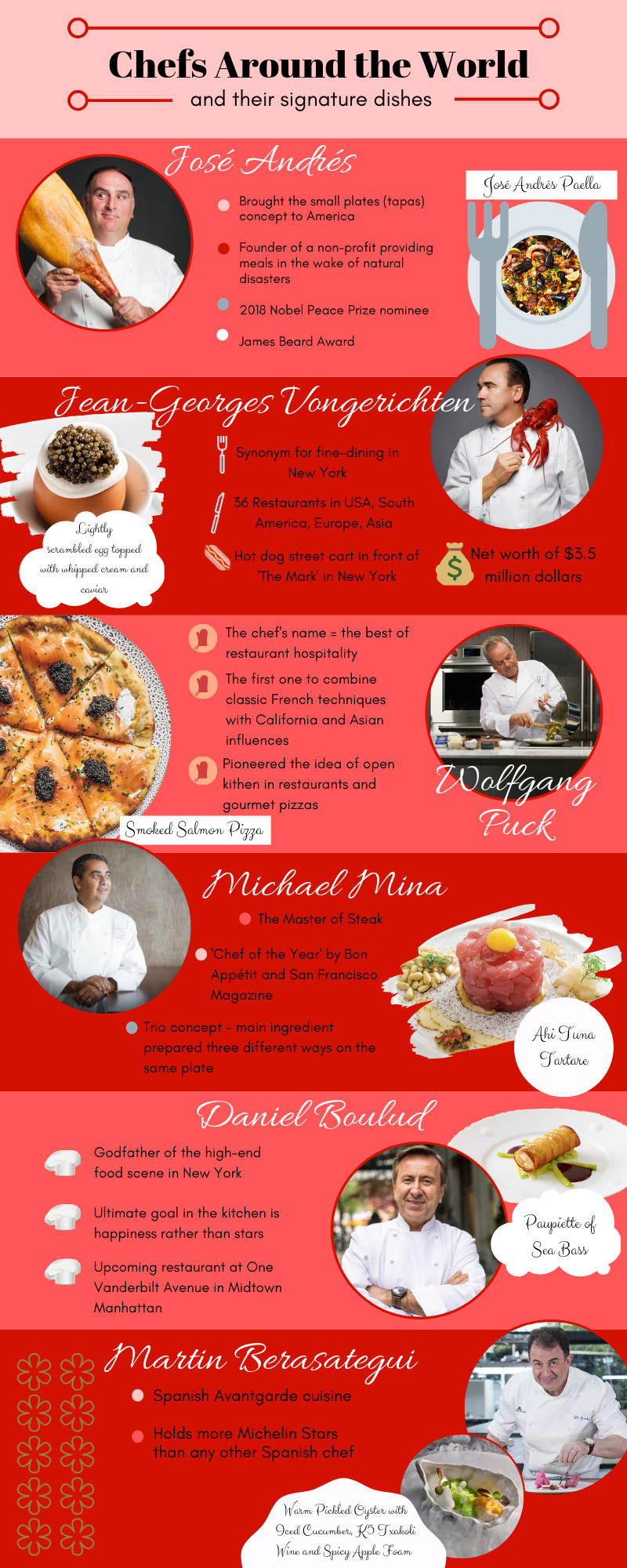 How about working along the best in the culinary industry? Apply for Culinary Arts vacancies with Placement International and jump-start your culinary career abroad!